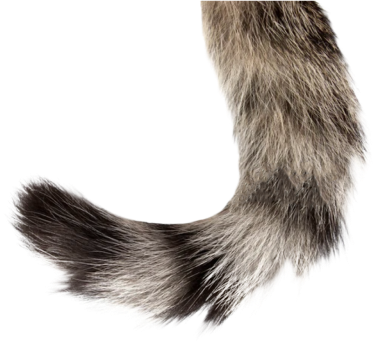 PAWss Limited undertake to care for the health and well-being of the customer's pet(s) to the best of their ability, however, the owner must understand and accept the risks involved with pets, particularly dogs, in an open-play environment (for example minor injuries and common ailments) and will not hold PAWss liable for damages, losses, and costs outside their control.
We reserve the right to require your emergency contact person to remove your pet from our premises for any reason (including without limitation where your pet is causing undue stress to other animals, is aggressive or barking persistently or has extreme separation anxiety to our sole opinion).
You acknowledge and agree that during your dog's stay here, there is a risk and possibility of your dog acquiring Canine cough (Kennel Cough) – this occurs in even the most hygienic and well-ventilated kennels. Canine cough can be picked up from any dog; from neighbours, at dog parks, groomers, dog shows, etc. It can even be acquired whilst at the vets. A Canine cough
vaccination does not cover every strand of kennel cough, just as the flu jab does not cover every strand of flu in humans. We accept no liability for your dog acquiring canine cough during its stay here. (Please also see our Canine Cough Information Sheet)
Owners accept the responsibility to disclose all relevant information on our "Boarding Form", pertaining to their pet with regards to behaviour problems, aggression, allergies, injuries, sexual state or other history associated with caring for their pet(s). PAWss reserve the right to refuse any pet with a problem they believe may hinder their ability to care for that pet effectively.
Owners agree to be solely responsible for any harm caused by their pet while staying at PAWss and release PAWss from any and all liability arising from your pet's participation. Any and all necessary Veterinary or Medical care required and costs incurred as a result of any incident caused by your pet will be the sole responsibility of you, the pet owner.
Should any dog/cat become aggressive or anti-social to a point where there is a risk of injury to itself, any other dog/cat or person, that dog/cat will be contained in an appropriate manner until the risk is mitigated or alternative arrangements/accommodation can be made with the owner of the dog/cat. Owners understand and accept that a Veterinary Surgeon will be called if PAWss think it necessary, and any resulting fees will be payable by the owner at the time of collection. In all cases, all efforts will be made to contact the owner or their designated emergency contact to give a full explanation of the situation.
All pets staying at PAWss must be fully vaccinated; wormed and flea treated, and provide current proof of vaccination on arrival. Vanguard, Lepto and Kennel Cough, for cats Fellocel 3/or 4. If you are unsure if your pet is covered, please discuss it with your vet. Failure to provide a valid vaccination card for each pet staying gives PAWss the right to refuse boarding. PAWss reserve the right to administer worming/flea products if deemed necessary at the owner's expense.
Vanguard 5 (distemper) Combination Vaccine This vaccine covers diseases like Distemper Virus, Parvovirus, Adenovirus and Parainfluenza Virus in a single injection. This vaccination should be administered to the puppy after 6‐8 weeks of age. A booster should also be given every 3‐4 weeks, till the puppies are 16 weeks old. An additional injection is given after one year, after which boosters are given every one to three years.
Leptoguard is a vaccine developed to aid in the protection from Leptospira bacteria. The bacteria affects dogs of any age damaging many body systems, the kidneys and liver in particular. Symptoms include fever, anorexia and jaundice (yellow gums). Illness is severe and usually fatal. Dogs that do recover can shed bacteria (in their urine) for months following recovery. Common sources of infection are rats and cows. Humans are also at risk of picking up Leptospirosis which is another reason why vaccination is so important. The strain that affects dogs is usually only found in the north half of the North Island, so if your
dog has moved to Auckland from elsewhere it would pay to check that it has been vaccinated against this disease. Here at PAWss we consider leptospirosis vaccination an essential component of our core vaccinations for dogs living in & around Auckland.
Non‐Core Vaccines (Depend on Risk Factors) Bordetella Vaccine (Canine Cough Vaccine) This vaccine fights against the bacteria called Bordetella Bronchiseptica that causes kennel cough in dogs. It should be generally administered to puppies that come in large contact with other dogs (during grooming, boarding and/or training classes). It can be taken either annually or semi‐annually, depending on the requirement and the level of risk the dog is open to. There are 2 types of bordatella vaccine:
The vaccine is administered as drops into the nose (Nobivac Intranasal Kennel Cough Vaccine), which should be given at least 3 days before kenneling
As an injection (Canvac CCI), which should be given at least 5 weeks prior to kennelling if the first time your dog has been vaccinated or at least one week prior if a booster vaccination. These can be safely administered alongside Vanguard 5 &
Leptoguard or alone.
Owners understand PAWss accept no financial responsibility for collars, leads, bedding, toys, cages etc. if those are left here. We wash bedding frequently so name items to ensure we can recognise them.
We do expect that your dog is de-sexed unless, under 10 months old, there may be an occasion we would allow an entire dog into our kennel, however, this is at PAWss discretion.
ALL cats need to be de-sexed.
Please download our form and agree to all our respective terms and submit the form back to us for acceptance. You will require Adobe Acrobat reader to digitally sign this form.
Back