Keep an eye out on our Social media accounts including Facebook and Instagram or the PAWSS reception for any upcoming events we have throughout the year.
We love to see all of our furry friends and customers getting involved!
Dog Adventure Walks
Welcome to PAWSS Adventure Dog Walks. Try our popular, daily adventure dog walks where we take a group of canine companions offsite to explore the stunning scenery around Whitford with like-minded playful pals. This is an outdoor nature walk offering new and exciting sights and smells. Choose from on-leash/off-leash walking options and get in contact with us to book!
We look forward to getting to know you and your pup including likes/ dislikes to suit your dog's needs and ensure a safe and happy experience for all.
| Adventure Options | Cost |
| --- | --- |
| 1 hour off site walk (per walk) | $30 |
| x5 Adventure Walk Concession | $135 |
Adventure Hours
Available every day during the week to our Boarding and Daycare dogs. We also now offer weekend adventure walks to our boarding dogs only.
Stat Holidays - Closed
Christmas & New Years Day (to the public) - Closed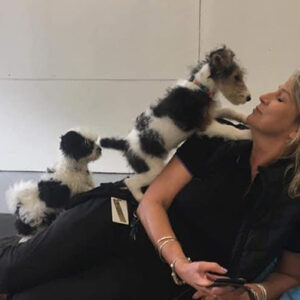 Puppy Pre-School
Every Tuesday, PAWSS hosts Puppy Pre-School! Puppy Pre-School has been designed to provide safe socialisation and learning opportunities for your puppy during those critical imprinting weeks (10 – 16 weeks) when a lack of full vaccination/immunisation keeps your youngster behind closed doors and ultimately can affect their emotional growth development adversely.
We all want well-rounded, social and confident adult dogs and it starts here… Small groups of like-minded puppies based on age, size and shape in our safe and controlled puppy playroom. Fully supervised time dedicated to good social play, necessary rest time and puzzle time to get our young Einstein's thinking and problem-solving… all skills required throughout life.
Knowledgeable staff will provide care and consistency with each pup and build a bond. Be able to provide practical and informed answers to all those puppy questions and help with those times when you feel overwhelmed.
Pre-school Times
Tuesday 9-11am
Concession Cards
We offer concession cards for our regular daycare and adventure walking clients. They have no expiry and can be used until finished. These concessions are only applicable to daycare services and cannot be used in conjunction with boarding services.
| Concession Cards Options | Cost |
| --- | --- |
| x10 Daycare Concession Card | $297 |
| x5 Daycare Concession Card | $148.50 |
| x5 Adventure Walk Concession Card | $135 |