PAWSS offers grooming for all breeds and sized dogs. Each dog gets a lovely spa in our 'Savel Supreme Hydrobath' that offers a warm massage that promotes healthy skin and coat. Our talented groomers provide both mini & full grooms to suit your request, along with washes, de-sheds, de-matting, nail clipping & ear cleaning helps keep the pup looking and feeling great!
The Grooming Team work by appointments only, so please contact one of our friendly team members today to book.
We also have competitions & incentives throughout the year to win some fabulous Grooming Prizes! Please keep an eye on our Facebook Page "Pets at Whitford Spa & Stay" and ensure you like the page to be in to win! Prizes can be free mini grooms, free nail pedicures, and free facials to name a few!
Our highly skilled groomers use positive reinforcement techniques to ensure an enjoyable, calm experience for all. If you are a new client of ours, we like to first discuss what services you are wanting for your pooch and the current overall condition. Here, we get an idea of what look you are after for your pup and also get to talk about what we can expect. This would also be a good time to advise us if your pup has any personal requirements we should be aware of e.g. sensitive skin. Please note that in the circumstance of severe matting or overgrowth, we may need to de-mat as an 'additional' to the groom or shave to allow the skin to breathe.
When booking any type of groom with us at PAWSS, your pooch can expect a full prep including:
A good thorough brushing to remove all dead hair and matting
A deep-cleansing bath in our Save Supreme Hydro-bath. This bathing includes a soothing shampoo and conditioner massage using products specifically chosen to suit your pet's natural coat type and skin.
Following this is another rinse, and full blow dry. Our high-end hairdryers help remove excess dead hair or undercoat.
Further brushing before we begin any clipping, trimming, or grooming.
Note – You are welcome to provide your shampoo and/or conditioner that is suited for your dog's needs if preferred/ required.
Dog Grooming
Our Package Includes:
Full Bath & Blow-dry, Full-body trim, Face trim, and Nail trim. This 1-2 hour service is a full-body pamper session. We recommend booking your pooch in for a full groom every 6-8 weeks.
| Grooming Options | Cost |
| --- | --- |
| Small Dogs | $90 (starting price) |
| Medium Dogs | $105 (starting price) |
| Large Dogs | $120 (starting price) |
| Extra Large Dogs | $150 (starting price) |
| (any dogs that require duration over 3 hours will be charged) | $50 per hour |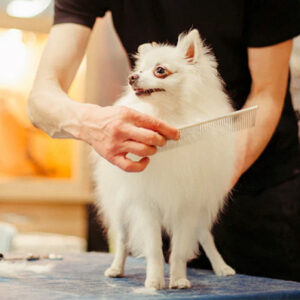 Dog Mini Grooms
Our Package Includes:
Full Bath & Blow-dry, Face trim, Nail trim, and Hygiene trim. This is a good choice for your pup if they do not require a full body groom but rather a maintenance cut around the face, feet, hygiene area, etc.
| Grooming Options | Cost |
| --- | --- |
| Small Dogs | $55 (starting price) |
| Medium Dogs | $65 (starting price) |
| Large Dogs | $75 (starting price) |
| Extra Large Dogs | $85 (starting price) |
Wash & Dry
Our Package Includes:
One hour service that includes a bath using high-quality shampoo and conditioner & blow-dry.
| Wash Options | Cost |
| --- | --- |
| All Dogs | From $35.00 |
De-shed
Our Package Includes:
Full de-shed, Bath & Blow-dry. De-shedding is the process of removing your pup's loose undercoat. This helps clean and hydrate your dog's skin. Regular de-shedding grooming is common for long- haired breeds such as Chow Chow, German Shepherds, Husky, etc. Short- haired breeds such as Labradors, Rottweilers etc. also benefit from de-sheds.
| De-shed Options | Cost |
| --- | --- |
| Short Coat De-Shed | from $65 |
| Long coat De-Shed | from $105* |
Extra's
| Extra Options | Cost |
| --- | --- |
| Nail Trims | $20.00 |
| De-matting - Only available if humane to do so | Price Varies |
| Aggression/Behaviour Fee | $20.00 |
Terms & Conditions
Please note that prices are subject to change without notice and these are only guidelines. Late for appointment drop off or collection, coat condition and behaviors may incur extra charges. This pricing is based on a Senior Groomer. Please note there will be a slight discount for a Junior Groomer. This will be a review case by case. Unless prior engagement has been made we may charge a daycare fee if your dog has not been collected within the hour of notifying a finished groom.
"Taco came to stay today, he hung out with his doggy friends, went for a walk, got muddy and then had a bath and his nails clipped - one happy dog - now asleep on the sofa. Thanks Fiona..."
Taco's Owners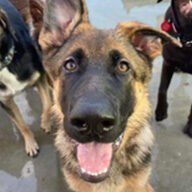 This team have worked with my dog since he was a puppy at their puppy class. They are his absolute favourite, every time we turn up he runs straight to the reception desk to greet everyone. I love seeing all the photos at the end of the day! They are also the only pet stay near me that will accommodate males intact up to 1 year old which is important for me.
Amy Gardner
As soon as I got off the car, I can see my dog gets so happy to be there. Never seen my dog this happy before, she was jumping around, tail wagging hard, so excited to want to play. Excellent team at Pets at Whitford, very caring and you can tell that they all love animals. Many thanks, you are awesome.
Bayu Putra
We placed our dog in boarding at PAWSS over six days and felt reassured that he was well taken care of. We appreciated that the dogs who are boarding can socialize during the days and not simply be kept in their kennels. We also had a groom done and it is one of the best he's had. We have a very happy and well-exercised doggy! We're very happy to know that we can rely on PAWSS to look after our fur baby when we can't take him with us. Thank you so much!
Jessica Labreche
Left my pup with Pets at Whitford for 2 weeks while on holiday. He was very well taken care of and had a blast. Daily photo updates are an awesome way for us to be reassured that he is okay as well. The staff are absolutely lovely to deal with and very accommodating.
Arti Chand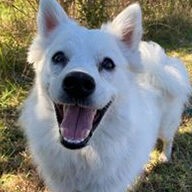 In Feb I sent my male pup Rougie to boarding. Rouge had a challenging personality, very anxious around other dogs or strangers. He stayed there for 3 weeks and came back as a happy sociable dog. I paid for training however as they were busy and could not give him full training, Fiona was very kind to let me know and refunded most of the training cost. In March, I fell sick needing hospital treatment. I called Pets at Whitford and they went out of their way to pick up both my dogs, Prada and Rouge, got Prada's vaccination details directly from the vet as this was Prada's first time with them and took care of them while I was admitted in hospital and during the first week of recovery at home. They again went out of their way to drop my furbabies home. Honestly, I have not had such a great experience from any other organization that took so much pride in what they do with so much love for the furbabies … Plus point is that they upload the pet's pictures daily on Facebook. Thank you, Fiona and the entire team. You guys are fantastic.
Prem Z
I have dealt with them for puppy school and grooming services. Suffice to say, I'll be going there for boarding and all other services in the near and distant future. Fiona and the rest of the staff are really warm and pleasant!
Adhiraj Yadav
The girls at PAWSS take wonderful care of our furbaby. Her confidence with other dogs and other humans has improved immensely.
Kennedy Hayes
Lovely people that take good care of your furry creatures.10/10.
Burt Purvis
Our Dogs love to stay and visit everyone at Whitford so much love for the animals and so much fun for my fur babies
Julie Dickson
Hunter absolutely loves it here!! Loves his friends, the amazing team, the walks and overnight stays too
Kelly Pritchard
I use Pets at Whitford regularly for my much-loved puppy. I was very nervous about leaving him the first time, but could not be happier with their service and care for my dog. They go over and above to look after them, and he (& I!) are always welcomed with a friendly smile. I actually wish that I could stay and hang out with them most of the time, as it looks like they have so much fun - you can see this on their regular Facebook updates. Cannot speak highly enough of them
Jacinda Yeoman